Available Ratties
These ratties are available for adoption. Please fill out and email me the questionnaire on the "how to adopt" page if you are interested.

Rem
ADOPTED!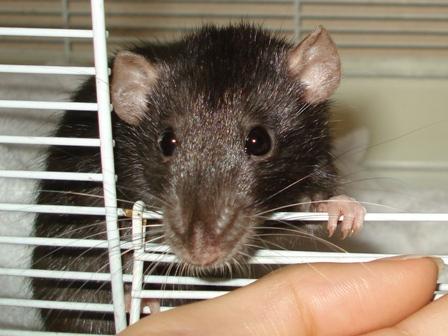 Rem is a 1 year old female black dumbo. She is a rescue and has never and should never be bred. She is good with other rats. She is a little shy but it will only take some time for you to gain her trust.

Her adoption fee is $10.